Availability accounting software has become a solution for companies in managing or managing their finances effectively. Yes, the bookkeeping process of a company can be done easily, quickly and accurately by relying on this sophisticated software.
As is known, every company / business would want good financial management. All accounting procedures must be properly and accurately documented to avoid losses and other unwanted things.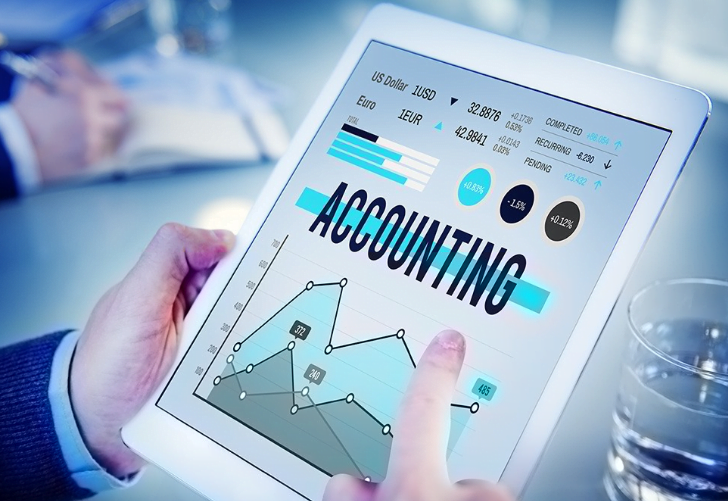 However, there are still many companies/businesses in Indonesia that use manual methods in carrying out the accounting process. Next in the era technology Currently, the approach that relies heavily on human resources is no longer recommended because it has several weaknesses that can harm the company. These include human error, the process is not fast, some financial reports may be inaccurate and others.
So, if you still think that manual accounting is the best way, from now on, bury such thoughts. And, immediately switch to accounting software with excellent features.
Well, below we want to share recommendations for the best accounting software that you can choose. But before that, we will explain the meaning and benefits of audit software, here are some tips for choosing the best. Let's take a closer look!
Understanding Accounting Software
Accounting software or accounting software is software designed specifically for recording business transactions. Accounting software is often used by business accountants to help manage all sales data.
Common types of data recorded in accounting software include sales, payroll, purchases, reports, and other important reporting documents for all financial transactions of a company.
The availability of audit software certainly simplifies and speeds up the work of the company's auditors. Not only that, audit software is also able to display accurate data and information because it is "controlled" by an intelligent system. This is different from manual audit management, which still has a greater chance of human error.
So, using accounting software in today's modern era is a smart decision. As a tip, you should use accounting software that is qualified and can meet the needs of your company/business.
Benefits of audit software
Broadly speaking, there are four benefits of accounting software for companies/businesses. Includes the following:
1. Increase productivity
Corporate accountants will no longer be bothered with financial management tasks using accounting software. These "difficult" tasks can also be done more quickly, thereby increasing company productivity.
Yes, by using accounting software, accountants no longer have to rely on piles of books to manage finances. Open your computer or mobile device and with a few clicks, your financial data will be recorded correctly.
2. Company Cost Reduction
What is the relationship between accounting software and corporate cost reduction? Did you know, companies that still rely on manual systems in their financial management often need more accountants. Of course, the company has to pay them every month.
Now, by relying on audit software, companies can reduce the number of auditors. Hiring one or two accountants is enough to take care of all aspects of the company's finances. This is why accounting software can be called a "smart system".
3. Error reduction
Every company/business certainly wants to avoid mistakes, especially in terms of financial management. Yes, financial mismanagement can indeed be deadly, it can even make companies/businesses lose money.
Given that audit software is an intelligent system, various financial management errors can be avoided or minimized. You no longer have to worry about miscalculation because the accounting software will "work" correctly.
4. Data security is guaranteed
The security of company data is something that needs to be protected. Leakage of some information, especially financial information will definitely have an impact on the company itself.
Well, using accounting software will ensure the security of company data. You can manage all financial data, transaction data, transaction history to employee data and keep it secret. This data will not be shared with people who are not interested in your company/business.
Tips for choosing the best accounting software
There are five things you should consider when choosing accounting software. Here we explain in more detail:
1. Adjustment to company needs
First, you need to adjust the accounting software according to the needs of your company/business. If your company is large, then accounting software must have complex features. Such as, tools for creating recurring invoices, automatic billing, tracking product sales, managing inventory, tracking customer balances, auditing comprehensive financial reports in cloud storage.
Obviously, due to various complexities, corporate accounting systems can be developed more easily and quickly. This is because all financial management tasks can be efficiently facilitated by an intelligent system.
2. Select User Friends
Companies do not need to register for accounting software, but the auditors involved find it difficult to manage because it is not easy to use. Yes, easy to use, simple and efficient presentation is definitely another factor to be taken into account when choosing accounting software.
An easy-to-use interface can make it easier for auditors or other parties to use audit software. Not only that, the company can also save on training costs, you know. It is not like that?
3. Make sure it is synchronized with other programs
Businesses must have some software or system (other than accounting software) to facilitate all the work they do. For example accounting software, warehousing software, HRIS software, payroll software and many more.
Well, accounting software that is equally good can be integrated with other programs or applications. Software integration will make it easier for accountants to manage financial transactions efficiently.
4. Ensure customer support is available
Not only do you need to make sure that it integrates with other programs, but you also need to make sure that the accounting software you choose has fast response customer support. This is very important because there are times when the accounting program will experience obstacles or problems.
Yes, while some accounting programs are expected to do well, they will not avoid the problems that come with it. Remember! You should choose the one that uses friendly customer support and can provide you with the best solution for the problem you are facing.
Best accounting software recommendation
It's time to find out some of the best accounting software recommendations for companies/businesses in all sectors. Here are some of them:
Mekari Newsletter
The first recommendation of the best accounting software is Mekari's Journal. Yes, the accounting program is one of the many programs offered by the Journal to facilitate the financial management of companies/businesses in various sectors.
This journal has been recognized by many small, medium and high-level companies/businesses in Indonesia. Indeed, all the programs they offer, including the accounting program, are designed with the needs of most companies/businesses in mind. This is one of the advantages of programs held for children in the country compared to those held abroad.
In addition, there are at least six advantages that you will get if you use the Journal accounting software, including: you can access it on different devices because it is cloud-based, check financial statements in real time anytime, anywhere, there are 11 customizable invoice models. With on-demand, real-time inventory checks anytime anywhere, sales receipts are easy to log and a powerful inventory management module is available.
Of course, accounting problems will be easier with the best software in Indonesia developed by Mekari. For those of you who have never used accounting software, let's switch to Journal by Mekari.