Modern times make it very easy for you to win easily. Whether you open an online store or become famous on the internet with several advantages. Or one of the things you can do by utilizing internet technology is to become a stock investor. But before investing in stocks, you need to determine a Trusted Indonesian Stock Trading Site.
List of Indonesian stock trading sites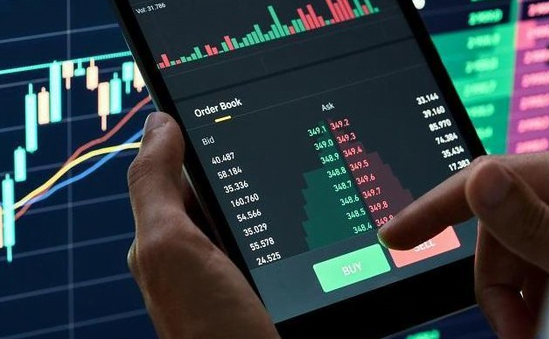 public stock requests The following are public and safe stock investment requests:
1. BIONS (BNI Securities)
BNI Sekuritas is a subsidiary of BNI bank. This program is engaged in the capital market and investment, which of course aims to serve clients in stock trading, investment banking, property and bonds.
As the winner of the best Indonesian stock exchange in 2018, BNI Sekuritas has proven to be a safe choice for you as a stock application. This BNI product has also received permission from the OJK with the number KEP-19/PM/1995 and number KEP-21/PM.2/2017.
As a beginner, to invest in BNI Sekuritas, you must register first. In addition, you must have at least 1 account at any bank (BNI or other). Here are the steps:
Open the BNI Sekuritas page on the link provided.

After that, in the upper right corner, select the account button and click

online registration.

Fill in the attached form. All you need to prepare is your ID card, NPWP (if any), photo with ID and signature with photo.

Click "Register"

. After that, please wait for the reply email stating that your account has been registered by BNI.

After receiving the document from BNI, please sign the document and send it back via email.

If your registration is correct and meets all the requirements, you will receive a username and password immediately.
You can trade stocks using your BIONS Play Store download app. For initial capital, you need to prepare money in the range of Rp. 1,000,000.
Site Trading Trusted Indonesian Stocks MNC companies have many subsidiaries under their control, one of which is MNC Sekuritas. This MNC stock investment program requires you as an investor to provide a purchase fee of 0.18% and a selling fee of 0.28%.
Unlike BNI Sekuritas, which requires you to make an investment of IDR 1 million, MNC Sekuritas only requires you to make a minimum deposit of IDR 100,000 for your first deposit.
Before investing, you must first open a stock account from the MNC Sekuritas website. Here are the steps:
Please visit the MNC Sekuritas website via the link

Click the "Become Investor" button to start registration.

Fill out all the forms and information you need to fill out.

Print the attached document and paste your signature on the stamp.

Choose one of the available banks (BCA, Mandiri, Permata Niaga, BRI).

Submit the documents you have documented along with photocopies of the required documents then send them to the MNC Financial Center address.
3. Seeds
Young people must have often heard of the Seeds application. As a stock app that works and has brand , the name Seed became popular immediately.
In addition, this program has a minimum initial deposit which is enough to steal the hearts of young people. Only IDR 10,000. The steps to become a Seed investor are as follows:
Download the Seed app from the App Store or Play Store.

Fill in your personal data.

Send your ID photo and your photo with your ID and then press register button.

You will have to wait for a confirmation email from Seed (usually takes up to 10 minutes).

After that, your account is active and you can see the menu.
4. RTI Business
The next stock investment application is RTI Business. In this application you can see various information about the current stock. From charts, financial data, analytical data, charts, capital markets, etc.
In addition, with this program, as a novice investor you will also gain a better understanding of how to trade using IDX virtual trading online. How to register as an investor in RTI Business is as follows:
link below.

Fill out the personal information form.

Link activation via email.
You can also do this through the RTI Business app.
5. Bareksa
Bareksa is one of the current stock applications and is widely used by entrepreneurs in the capital market. Its practical use is also a plus for those of you who are new to the world of stocks. Supervised directly by OJK, Bareksa is safe for you to use and choose.
The Bareksa application also has more than 150 mutual fund products with 50 investment managers joining Bareksa. So, Bareksa is also widely chosen by new investors because they believe that this application has many advantages.
How to register Bareksa App is as follows:
Download the Bareksa App from the App Store or Play Store. After that, open the app.

Click the new registration button.

Enter your NIK (Population Identification Number), you can see it on your KTP.

Fill in your personal data on the form provided.

After your details are completed and uploaded, Bareksa will send a verification code via SMS to the number you provided.

Please verify the account and register online and click the done button.

Just wait for your account verification to be active and now you can use the features available in Bareksa.
6. IPOT (Indo Premier Online Technology)
This IPOT or Indo Premier Sekuritas company is also a share program that offers equity investment for individuals and organizations such as cooperatives. With the OJK permit, the number of IPOT users continues to increase.
As a company that was founded in 1996, the IPOT company has occupied the highest competitive position in the bond market. This happened because the transactions recorded in this program amounted to 10 trillion rupiah.
IPOT's superior features are background evaluators and trading robots. These two popular functions will execute buy and sell orders for shares that have been determined by investors so that investors do not miss the opportunity to trade.
The following are the steps for transacting using the IPOT application.
Download the IPODGO app from the App Store or Play Store.

Click Register

Enter a valid email address and phone number.

The system will send you an OTP code, enter it.

Enter your NIK and fill in your personal data.

Take a photo with your ID card

Create username and password

Click accept.

When registration is complete, you will receive a confirmation email and your account has been registered.
7. Mirae Asset Securities
The following Trusted Indonesian Stock Trading Sites are from Mirae Asset Sekuritas. In this program, Mirae offers a variety of conventional and Islamic stock and bond trading products.
As an initial deposit, Mirae requires you to deposit IDR 10,000. For those who want to become investors in Mirae, please follow the steps below.
Download the Mirae app. For laptop users, download the HOST application, for

smartphone users

download the NEO Host application.

Click the Register button and fill in your personal data.

Sign the attached document above the 10,000 stamp and then send it.

Send it to the appropriate address and your account will be registered.
8. MORE (Mandiri Sekuritas)
If BNI has BIONS, Mandiri has MORE. For beginners who are new and don't know how to invest, you can choose this program.
Because this program will provide you face-to-face and online training with professional Mandiri stock market analysts.
To become an investor in this stock app, you can follow these steps:
Open MOST.

Click Login and click the register button.

Fill out the personal information form.

Enter the required documents.

Wait for the confirmation code from Mandiri

. Enter your account email address and password in the login field.
9. Stockbit
This app is an app where you can identify and chat with other stock investors. In collaboration with Sinarmas Sekuritas, Stockbit has obtained an OJK license and will certainly benefit you. Here are the steps to register an account on Stockbit:
Download the Stockbit app from the App Store or Play Store.

Click the wallet menu and select Register.

Enter an active cellphone number and click OK.

Please enter a valid email address and then check the verification code.

Fill in your personal data with

ID photo and your photo with ID

. Sign the column in the box provided then click Register

Create a PIN and your account is already registered.
10. Poems ID (Philip Capital Group)
This latest Singapore stock app. You can register through the following steps:
Visit the LÓD website.

Choose a regular or sharia account type

. Fill in your personal data using the form provided.

Upload mandatory documents.

Print the available form.

Signed Rp 6,000 stamp duty on existing documents.

Send the form along with the documents you need to fill out to the PT. Phillip Sekuritas Indonesia.
What's your best stock app?
Here are 10 recommendations for stock investment programs that you can know and learn about. As an investor, you should also be able to learn the ups and downs of a stock before going crazy about buying it. As a high-risk, high-return investment, you should be able to choose a program that is safe and comfortable.
A Trusted Indonesian Stock Trading Site must be able to provide the right tools for company information so that you as an investor can minimize losses in order to maximize profits. I hope this article can help you!