Once you understand the purpose and benefits of crm software, it's time to start evaluating the product. With no obligation and no investment, you can try out various free CRM programs available in the market. Unfortunately, none software CRM in Indonesia is offered for free.
By trying free crm software, you can find out which tool best suits your company's needs. This is important because crm software tools are many and varied. Don't let yourself choose the wrong thing.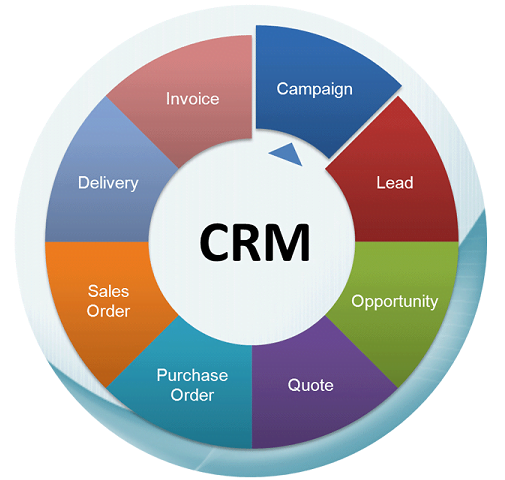 Free crm software offers basic features. This is suitable for freelancers and SMEs with a sales team of no more than 5. The hope is that using this CRM software can increase sales and profitability of your company.
Top Free crm software
Here is a list of the top 10 free CRM software to increase your company's sales:
Powerful CRM
Agile CRM is a free CRM software that offers a complete module of sales, marketing, and services. With Agile CRM, your company can do marketing and sales like a Fortune 500 company.
The reasons for using Agile CRM are: All-in-One CRM, which offers sales, marketing, and service modules on a single platform; unreasonable prices; and CRM applications with mobile applications that are faster and easier to use.
What's included in the free plan?
Can be used by up to 10 users; can accommodate 50,000 contacts and company data; score management; unlimited offers, jobs and posts; appointment scheduling; personalized access to offers; email tracking; email integration; improve business and telephone monitoring.
Apptivo System
Apptivo, crm software grows as your business grows. Apptivo is used by more than 200,000 companies worldwide.
The Apptivo app has a complete solution, not just CRM. But it also has modules for Project Management, Online Invoicing, Site Help Desk, Cost Reports, Field Service, Procurement, and Email Marketing.
Some users choose Apptivo because: it has great customer service, its features are suitable for SME businesses, it has a wide range of features, is easy to use and solves almost all your business problems.
What's included in the free plan?
Only for 1 user; module 8; manage/manage expectations; coordination manager; activities, programs and documents; 500 MB storage capacity, data backup, data export, custom reports, email support, knowledge base, video tutorials and webinars.
Bitrix24
Bitrix24 is a free crm software that connects all lines of your business online. Apart from CRM, Bitrix24 also has modules for communication, projects, social media, contact center, documentation, workflow, HR, mobile, marketing, email and video. Bitrix 24 is used by more than 9 million organizations worldwide. Apart from the cloud, Bitrix24 also offers an on-premise solution.
What is included in the free program?
Unlimited Users, 5GB Storage, Chats, Video Calls, Calendar, Workspace, News, Knowledge Base, Tasks & Projects, Unlimited Offers, Unlimited Contacts, 100 Product Catalog Units, 1 Channel, Field Customization, touchpoints, 100 online forms, scheduling appointments, online document storage and can create websites.
body follicles
Capsule is a simple and smart crm software used to build closer relationships with customers to increase sales and save time.
The advantage of this capsule is its ease of use. Some of its key features include: integrated management to maintain customer relationships, marketing channels to get more sales, complex reporting to support analytics, and security and access rights to ensure data privacy.
Capsules are also available in mobile form and are already used by thousands of companies around the world.
What is included in the free program?
For 2 users; 250 contact information; 50 MB storage capacity per user; pitch optimization, sales opportunity management, case management, unlimited sales cycle tracking; calendar; operation management; improve marketing performance; sales funnel dashboard; email integration; factor 2 validation; and SSO using Google and Microsoft accounts.
Also, EngageBay
EngageBay is a free crm software that aims for better marketing, faster sales, and smarter customer support. Using EngageBay, you can combine sales, marketing and referrals on one platform.
EngageBay consists of 4 modules namely CRM Module, Marketing Automation, Help Desk and Live Chat. EngageBay won several awards from G2 for Summer 2021. These awards include: Momentum Leader, Easiest to do Business with SMB, Best Meet Requirement SMB, and Easy to do Business with. With so many accolades, there's no doubt that EngageBay is one of the best free CRM apps out there.
What is included in the free program?
500 contacts, 1000x email blast, email marketing, autoresponder, email blast, lead form, CRM, help desk and live chat.
Selling new products Freshsales
Freshsales is a free crm software that makes the task of selling much easier. Using Freshsales, you can: identify the best prospects,
engage with customers in context, manage multiple channels, drive sales pitches, and maintain relationships with prospects and customers.
Some of Freshsales' most interesting features are sales cycle tracking, offer management, professional reporting, email automation and personalization, mobile and mobile CRM, and chat.
Freshsales is also recommended by several experts such as Gartner, G2 Crowd, GetApp and Software Advice.
What is included in the free program?
Account management and engagement; contact health; conversations, emails and phone calls; 24 hours support; and mobile applications.
Hubspot
Hubspot Software is a free crm software which is powerful, but not powerful. Hubspot helps your business provide a great customer experience.
Hubspot consists of 5 modules, namely Marketing Hub, Sales Hub, Service Hub, CMS Hub and Operations Hub.
Hubspot software is a pioneer in inbound marketing. Hubspot has a blog that has been visited by 7 million readers, 375,000 professionals have been certified by Hubspot Academy, an introductory event attended by 70,000 people, 2.6 million social media followers and serving 121,000 users.
What is included in the free program?
Contact managers, work contacts, companies, offers and activities; functional image; online marketing; advertising management; landing page; live conversation; simple robots; team email; sales management; phone; pick up tickets; email scheduling; data synchronization; and various combinations.
Very simple method
Really Simple System is a powerful crm software for SME businesses. A Very Simple System helps your company build long term customer relationships, save time and get more sales. Totally Simple System designed for B2B companies.
Really Simple Systems consists of 3 modules: sales, marketing and service. With this software, you can build strong customer relationships, build a foundation for collaboration, build on the power of knowledge, and initiate digital growth.
What is included in the free program?
100 company information; unlimited contact; 100 MB storage capacity; coordination manager; pipeline management; opportunity history; measurement and marketing opportunities; product catalog; tasks, events, and calendars; certain period of time; reporting and forecasting; and customize reports.
vtigru
Vtiger is a free CRM software that helps companies of all sizes implement strong customer experience strategies with the support of One View.
The advantages of Vtiger are a very fast user interface, One View feature, artificial intelligence (AI) features and support for various integrations.
More than 300,000 companies use Vtiger worldwide. From startups to global companies, Vtiger empowers teams to enhance and deepen their customer relationships.
Apart from the cloud version, Vtiger is also available in a community version (free and open source).
What is included in the free program?
Contact management, One View, email and mobile integration, document management, Zoom and Google Meet integration, internal collaboration, list and segment management, lead score 1000 emails per month, autoresponders, web forms in clients, email templates, reports and campaigns e-mail.