E-business allows companies to manage data processing systems internally and externally more efficiently and also more flexibly. E-business is also widely used to connect with industrial suppliers and business partners and also to be able to satisfy and serve customer satisfaction so that it can be even better.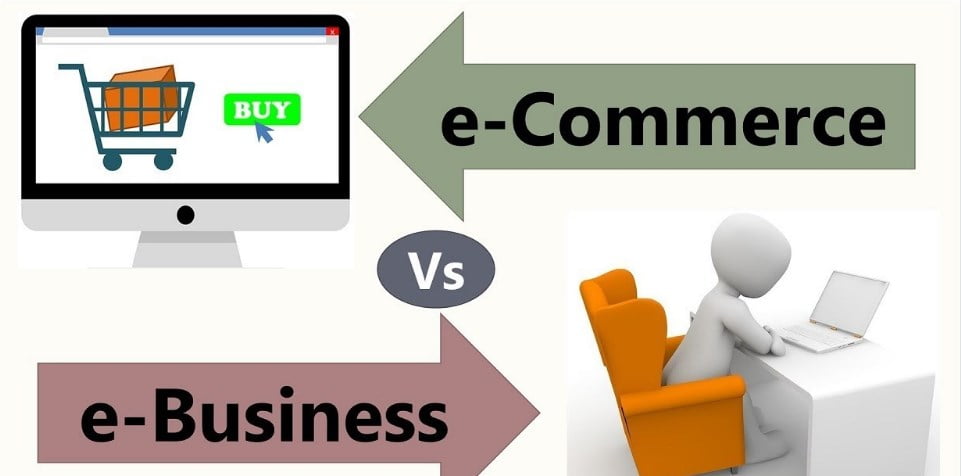 E-business is not only related to e-commerce. In this case, e-commerce is a subsection of e-business. while e-business is a business activity carried out using all electronic data, including in terms of internet marketing
As part of e-business, e-commerce tends to focus more on business transactions using websites or applications. Using a knowledge management system, e-commerce aims to increase the company's revenue.
Thus, e-commerce itself is all activities of distributing, buying, selling, marketing goods or services using electronic systems or television, websites, or using other computer networks.
E-commerce can involve electronic fund transfers, electronic data exchange, automated inventory management systems, and automated data collection systems.
5 Differences E-Commerce and E-Business
It is no stranger when today's business has penetrated a lot in the digital world. In the world of digital business, there are two terms that are often used, namely e-commerce and e-business. E-commerce or e-business is indeed similar at first glance and is often used by the public. However, the two are different. You can understand some of the differences below.
1. Different in understanding
In e-commerce or the abbreviation of electronic commerce, both purchases and sales are made through electronic networks, including the internet. This buying and selling activity can be very broad, both buying and selling goods and services, as well as transferring data electronically to funds.
Whereas in e-business, the scope and reach is wider and not only handles business transactions such as e-commerce but also provides other more basic services such as e-commerce service providers. So it can be said that e-commerce is also included in the scope of e-business.
2. Have a different range
E-business has a wider reach than e-commerce. In e-business, not only the buying and selling process is carried out, but every aspect of the business. Starting from capital, from human energy sources, from the entire process of marketing products and services, to any risks that arise after purchasing goods or services. On the other hand, e-commerce is only limited in scope to the process of buying and selling services or products via the internet in a web platform.
3. Different from the work system
As mentioned above, e-commerce operates its system only as a medium for online buying and selling transactions. In addition, e-commerce can also be considered as an activity that attracts anyone, including customers, suppliers or partners, to buy or sell goods and services online.
Meanwhile, e-business is more aimed at education and also customer awareness of the benefits of a product or service offered in online transactions. So, e-business moves from the beginning, starting from production process planning, risk management, product or service development, financial management of an organization or company.
4. The marketing system applied is different
If e-commerce only requires a marketing system that includes specifications and even analytics in terms of sales, e-business is not the case. The marketing system used by e-business is more complex and targets every part of a company.
5. E-commerce is just part of e-business
E-commerce is only part of e-business, because e-business is a complete system and consists of many parts that support the running of a business, especially those operated on the Internet.