Apart from stocks, gold investment It is also a promising form of investment and can provide attractive returns. This type of investment is an investment opportunity impacted by COVID-19. There are many ways to invest in gold.
Gold itself is not only popular as jewelry, but also a very profitable investment opportunity. The reason is, this is an item whose price tends to rise and rarely drops significantly.
An example is happening right now during the Covid-19 pandemic. The price of gold rose significantly. Currently, gold is being sought as a means of investment, so it is important to know how to invest in gold.
According to Antam's data, Antam's gold per gram was sold at around IDR 600,000 at the end of 2018. This price jumped in 2019. On December 4 2019, Antam's gold price per gram was IDR 753 thousand.
Very Promising Gold Investment Profits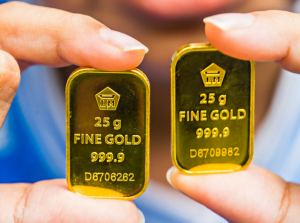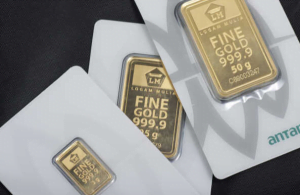 The upward trend in gold prices in 2019 is a positive sign for gold investors. The price of gold goes up. According to Logammulia.com, Antam's gold bar price per gram reached IDR 1,028,000 in August 2020.
This price is the highest in history. As of 2 January 2020, Antam's gold price was still in the range of IDR 771,000 per gram. On January 8, the price of gold reached its highest level of IDR 808,000 per gram, and finally fell again. The price of gold started to rise again in February and reached its peak on March 9 2020 at the level of IDR 860 thousand/gram.
After the gold price reached its peak, the gold price fell and fell to its lowest level in March around Rp. 810 thousand per gram on March 17 2020. From this valley, the price of the precious metal rose sharply, to a level of IDR 972 thousand/gram on April 7 2020.
The gold price fell again and on June 8 2020 the valley reached the level of IDR 876 thousand/gram. Since then, prices have slowly crept back up. The Central Bureau of Statistics also noted that the increase in gold prices contributed 0.05 percent to July 2020 inflation from the CPI or CPI side. These commodities rose in price in 80 cities in Indonesia and contributed to personal inflation. the treatment and other services group reached 0.06 percent.
Advantages of investing in gold
, the ability to buy and sell anywhere, and relatively affordable capital are just a few of the conveniences that can be experienced with gold investment. Especially for those who just want to invest in gold. This convenience can be considered as simplicity. Below is detailed information about the advantages.
Asset values are generally stable


The first advantage is that the value of gold assets remains stable over time. One factor in the price of gold that tends to be stable in your gold savings account is that there is a clear supply and demand in the market.
Investing in gold as a commodity is not just an investment tool, but life. So, when gold trading is still strong, the risk of falling gold asset prices can be quite minimal.

Easy to withdraw in cash


Another advantage is that it can be easily withdrawn or exchanged for cash. Similar properties to traditional savings allow you to easily transfer assets into investments.
Both gold in physical and digital form, the existence of gold as a type of precious metal is still recognized almost all over the world. This also facilitates the process of liquidating gold assets everywhere.

interest free


If you make any investment other than investing in gold, you will realize that when you want to liquidate assets, the value you get is usually very different from the value of the property you own due to interest. However, this does not apply to gold investment.
The interest included in the investment value will be free. So, when you make a selling transaction, the value of the gold that is liquidated is the same as the value in your savings account.

Free From Interest

in Gold: Acts as an Emergency Fund Similar to traditional savings, you can think of your gold savings as a source of emergency funds. If you regularly save gold as a form of investment, then your finances will get stronger. With generally stable asset values and the ease of turning gold into cash, you can turn your gold savings into an emergency resource or perhaps prepare for retirement.

 protection of property values


Because the value of gold increases every year, it is very suitable to be called an investment that can best protect the value of wealth. Protection of individual wealth can be realized in prices that always show a stable and increasing trend, so those who invest in gold usually get a higher return on resale.
Disadvantages of Gold Investment
Of all the conveniences or advantages of investing, it is not uncommon to find drawbacks or deficiencies. It's the same with investing in gold. If you just want to start investing by opening a gold savings account, you should pay attention to the downside to understand the risks of investing.
long term investment


In the case of real estate, which is the same as traditional savings, the increase in the value of the gold assets you own affects how gold savings transactions are carried out. If you frequently increase the value of the gold in your gold savings account, it is likely that the value of your wealth will also increase.
Conversely, if it is considered passive, it will be difficult to predict profits from investing in gold in the near future. For this reason, gold savings are often considered more profitable than long-term forms of investment such as pension funds or savings funds.

There are administration and escrow services


for those who want to open a gold savings account, please note that the first transaction is charged gold deposits. This gold deposit fee usually has a certain time limit.
If the validity period has expired, the deposit fee will automatically be extended by deducting the gold savings balance. In addition, after each purchase of gold, we also charge an administration fee from the related gold buying and selling service provider.
Those wishing to start investing can choose investment funds other than gold investments, which convert into bonds and other financial and investment products.
Closing
Gold investment is a way to invest funds in the form of gold, which is expected to provide long-term benefits. Some ways to invest in gold include buying gold jewelry, buying the precious metal in bars or coins, or buying gold futures or options contracts. The advantages of investing in gold are that it is stable in the long term, acts as a hedge against inflation and currency fluctuations, and is relatively easy to buy and sell. On the other hand, there are risks involved in investing in gold, including the risk of falling gold prices, the risk of physical loss of gold, and the cost of storing and transporting gold in large quantities.