Being single or without a loved one can sometimes make people feel lonely. Moreover, in the context of such an outbreak, activities outside the home are increasing, reducing the chances of singles meeting new people and making friends. But don't worry and don't feel bad anymore, 13 online dating This will help you find a girlfriend and even meet your soul mate.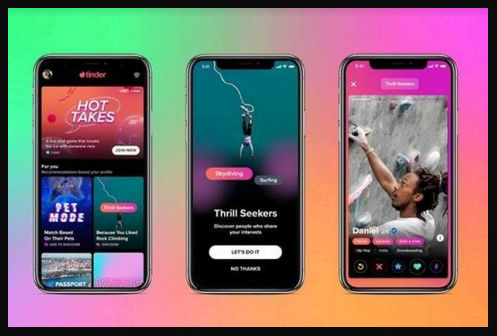 This one dating application does not need to be doubted. Tinder is site which is popular with many singles because of its easy and free features. Not only in Indonesia, you can find dates from various parts of the world by setting the location of another country or city so you can communicate remotely.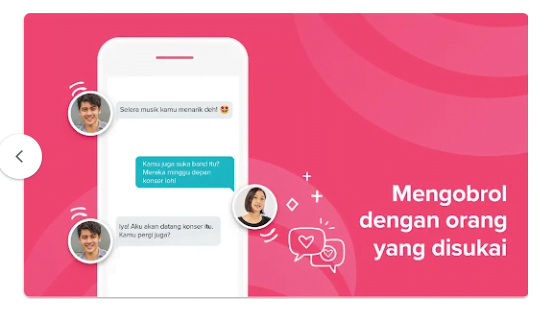 Using this application is easy, you can swipe if you are not interested and swipe if you are interested. If you swipe , both of them suitable and you can start chatting.
Download Tinder Here
2.Sweet Meet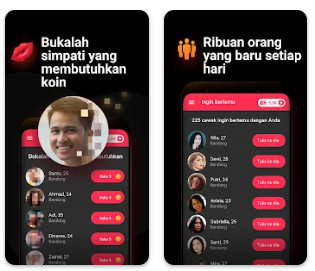 Sweet Meet app is a dating app on line which is free and widely downloaded. How to use this application is similar to Tinder, but the difference is that compatible, only women can start a conversation through chat. If not chat within 24 hours chat will be automatic is lost .
Download App Here
3. Tantan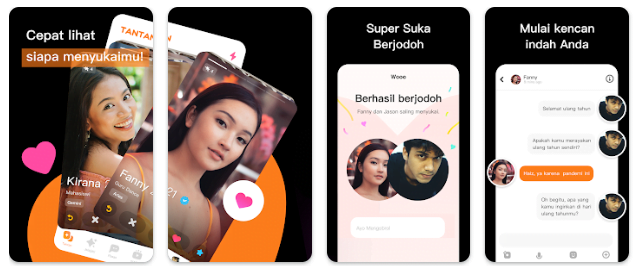 From the previous two applications, Tantan's name appears more and more in various advertisements that you can find on the internet. With a massive promotion, Tantan attracts many users to find a lover. Features similar to Tinder and Bumble, but Tantan hasice cream" which will help you start a conversation with 10 funny questions.
Download App Here
4. OkCupid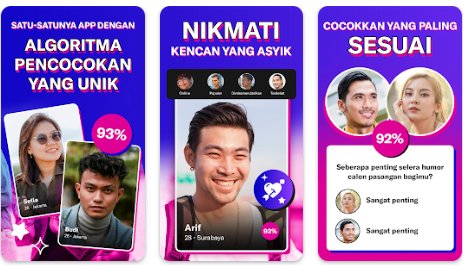 To get dates according to your type and preference, OkCupid will fill in your profile. There will be questions is about your favorite movies, hobbies, places to eat which you can answer that way you will meet the best date
Download App Here
5. Taaruf ID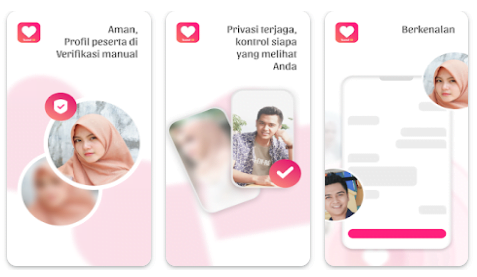 For Muslims who want to do taaruf or the process of informing potential partners with the aim of getting married without dating, the Taaruf ID application can be the best choice. This taaruf process is usually carried out by Muslim men and women according to religious rules. In fact, this application has been downloaded more than 500 thousand 6.
Download App Here
6. Set
Unlike other dating apps, Setipe will find your perfect match without swipe to the right and left. Each user must fill in personal details, personality test and requirements. After the pro ces Setipe will recommend a suitable person for you. There is also a consulting service to find partners by asking and answering questions with the Setipe team.
Download App Here
7. Match
The Match Dating app is an online dating app that has been around for a long time, even before Tinder. This feature, to show your interest in a potential partner, will feel its function by giving a "wink". To get those that meet your criteria, make sure you fill in the correct filters.
Download App Here
8. Coffee Meets Bagels
This dating app offers a unique experience. This Coffee Meets Bagel user connects to users' Facebook so you know their tastes in dating, entertainment and education. Of course it will add value outside how it looks. Every day, this app suggests 5 potential candidates that you think meet your criteria.
Download App Here
9. Happn
Unlike others, Happn is a dating app that works based on your nearest location. Using this app you can find friends who are in your location or nearby. With a close distance you don't have to worry about meeting up if you have compatibility. Yes, your partner can be your life partner.
Download App Here
10. Badoo
Badoo Dating App is a dating app that's perfect for those of you who don't like new people who are too aggressive in their relationship chat. This application has a feature to limit chat with just two messages. But don't worry, if people who you talk to order again. In addition, there is also a function for friend people who with have corresponded
Download App Here
The name Big Fish comes from the wise saying that is often heard by newly divorced people that there are still many fish in the sea, this is chemistry test about what you like and don't like. With this series of tests, Plenty of Fish find potential partners that meet your criteria.