Are you interested in Playing Stock Trading in trading but don't know how to start?
Don't worry, because Money+ will explain the steps for those of you who are interested in online investment trading to make it easier to get started.
Before you start investing, it's a good idea to know how to determine stock prices. Here are the steps:
1.
Open
securities account First, create a securities account first. A securities account is an account for placing orders share purchase. So this is not your usual type of bank account.
To open a securities account, you must first find a securities company. Then bring the requirements for photocopies of ID cards, booklets, NPWP and two stamps.
2.
Depositing Investment Funds
Same as forex trading, you also need to prepare some funds as capital. Then deposit funds after creating a securities account.
The nominal funds or principal you deposit are generally different. So you know in advance the minimum capital to start trading shares in the securities company of your choice.
3.
Start Investing
After the funds enter the securities account, this means that you can start the process of buying and selling shares. Currently commercial is an investment that can also be done by online. This means you can get started without having to go to the IDX (Indonesian Stock Exchange) office.
Investing through the IDX can now be done virtually. Stock transactions can be processed through internet access. In this way, you can trade and anywhere.
stock transaction service on line. Investigate first then choose one of them.
Tips to start Playing Stock Trading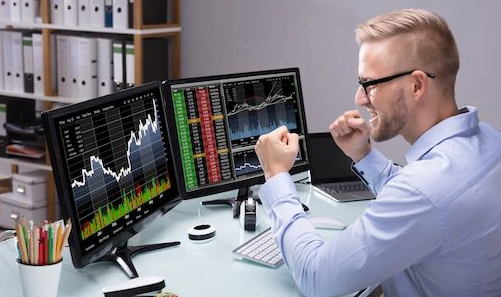 Besides how to get started trading, In the following we also summarize some important tips to get you started trading like a professional investor.
1.
Choosing the Right Stock and Right When
You start buying stocks, start by choosing a stockbroker or company credible Choose stocks that have a low commission rate, such as a commission value of 0.20% from the total purchase of shares.
This value is considered more perfect and able to optimize trading .
2.
Trading with patience
Patience is one of the keys to success in the world tradingespecially stocks. Especially for beginners, we recommend starting with small capital.
Then add capital as your understanding of trading.
Your patience will also be tested when you face losses. Loss negotiation with clear mind.
3.
Determining the Correct Stock Index
Currently, there are approximately 22 types of stock indices listed on the IDX. Before choosing, make sure to first identify the types. Before determining this, do a thorough survey of the stock index that you will determine.
4.
designing
Trading Period
There are at least two ways for trading shares by period. The first way is long term and the second is short term.
Trading short term However, short term periods offer opportunities for profit which is faster for you.
Even though the time period is long, the profit opportunities you get are much higher. Especially if the company has fundamentals and reputation accompanied by good performance. Well, that's how to start investing trading good and fair.
Now you can also invest money in Amartha investment which is fintech P2P loan . The yield at Amartha can reach 15% per year, you know. Plus, you also activate powerful micro-entrepreneurs in the countryside, you know.
Well, that's the friend about Playing Stock Trading that I can convey on this occasion. Hopefully this article can be useful yes.