If you find ads annoying, here are our recommendations for the best Apps To Block Ads on Android. According to the Android Authority, a competent Ad-Blocking Application is one that requires root or which requires quite complex settings on the device.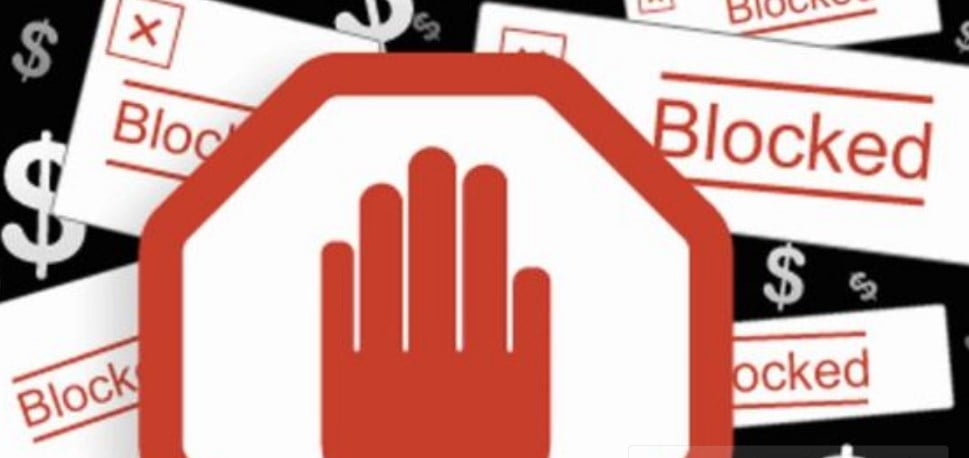 1. AdaAway
Application To Block Ads uses a modified host to send all ad requests to 12.0.01. An ad request is counted when a user's website requests that an ad be displayed on the screen.
In other words, how AdAway works is to "direct" the ad somewhere so it doesn't appear on the screen. This application supports modified hosts, can also download the basic application itself.
The hosts file is stored in the read-only part of the Android system. This means users need to root the device to use this app. Although the app is free, users can also donate to support its developers.
AdAway cannot be downloaded through the Play Store, but can be downloaded via Open Source F-Droid at the following link. So users need to repair the device to install AdWay.
2. AdBlocker Ultimate Browser
Apps To Block Ads can be used as an alternative feature for Google Chrome users who don't have a built-in adblock feature. Besides being able to block all types of ads, this application is able to block trackers, malware, and various potentially phishing sites. With various additional features, AdBlocker Ultimate Browser is a must for you to download.
3. Adblock Plus
The next ad blocking app is Adblock Plus. As one of the most popular apps, Adblock Plus can work on both rooted and non-rooted devices.
While it can work on non-rooted apps, users have to go through a lot of steps when it comes to using Adblock Plus. Another advantage of Adblock Plus is that it can work by filtering web traffic like web browser extension versions.
4. AdClear
furthermore AdClear is a non-root tool developed by XDA Developers. AdClear acts as a VPN to filter ads coming into the web or apps. Another advantage of this ad-blocking app is that it can filter out encrypted ads.
5. AdGuard
This application is still very foreign even to the ears of Android users who are used to repairing their cellphones. The way it works is similar to AdBlock Plus. It runs in the background and filters web traffic.
This application can run without having to root, but requires a rather complicated setup. It also keeps tabs on all used web traffic, similar to the Glasswire web security monitoring app.
The interface design also looks good so it's quite easy to set up. The app is free, but it can only block ads from the browser. Meanwhile, to block ads from Android devices completely, users have to pay US$24.99 (approximately IDR 352,000) per month to get the premium version.
6. Block This
There is a version that can be downloaded for free, Bloch It is included in the best ad blocking application that is used effectively. With VPN-like methods like Adblock Plus and AdGuard, Block This uses DNS blocking with filters. Developer block It claims that the DNS blocking method will consume less battery.
7. Unicorn Blocker
The next application To Block Ads is Unicorn Blocker. Not only is it able to block ads, this application is also able to prevent unnecessary pop-up messages from appearing.
With this device, users can save up to 50% quota and can surf the internet three times faster than usual. However, Unicorn Blocker can only work in browsers like Samsung Internet and Yandex Browser.
8. Browser with ad blocker
Without the need to download additional applications, some browsers offer features to block ads. While they can't block all ads, apps like Chrome have features that can reduce ads. Apart from Chrome, there are several browsers that provide similar features such as Brave, Firefox Focus, Kiwi Browser and Samsung Internet.
9. DNS66
DNS66 is a simple Ad Blocking App to block ads on mobile devices. This app has features that you can easily use to get rid of annoying ads. DNS66 provides a VPN service that will prevent any kind of adverts from entering and blacklisting them.
You can also select the server you want to block or allow on the settings page. Very handy and only takes one tap to get rid of annoying ads.
10. NetGuard
Ads not only often appear in browser applications, but can also be found in other applications such as keyboard applications, games, and others. NetGuard will block internet access on all applications installed on your smartphone.
You can determine for yourself which applications need to be blocked for internet access so that your smartphone can be free from annoying ads. In addition to blocking ads, NetGuard can also help save data, save power usage, and protect smartphones from threatening viruses.
11. 1Blocker
Not only can it be used on PCs/laptops, 1Blocker is now also here to protect mobile devices from all kinds of annoying ads. This Ad Blocking App will block pop-up windows and protect your smartphone from malware. The simple way of use will make it easier for you to use this one application.
12. AppBrain Ad Detector
This one application will not let a single ad enter your smartphone. With its complex features, AppBrain Ad Detector will ensure your convenience when browsing or opening internet-connected applications. This app can even detect it right away before ads actually try to infiltrate your smartphone.
13. MinMinGuard
Just like AdAway, your smartphone must also be rooted before you can use this application. MinMinGuard provides protection for android devices which are often disturbed by unnecessary advertisements. All types of ads will be blocked, whether they appear in game or non-game applications.
14. Muncher
Last but not least is Muncher, a handy ad blocker app for your smartphone. With this application, you will be free from annoying ads and safe from various harmful malware. Muncher will ensure the security and convenience of data using a smartphone without worrying about the appearance of advertisements that sometimes cover the smartphone screen.
15. Adblocker Browser
If you are always bothered by the ads that appear on the browser you are using, then it's time for you to switch to Browser Adblocker. This app will block all kinds of annoying ads, protect your smartphone from malware and adware, and save battery and internet data. You can browse freely without being bothered by ads with the super fast and free preloaded browser.
Those are some recommendations for the best Ad Blocking Apps for Android users. Ad-blocking apps are not easy to find on the Google Play Store, because according to Google policy, apps like this can be annoying and interfere with how other apps work.