Are you a person who has a hobby of playing games? If so, have you ever found a way to create your favorite game? You can become a famous game producer or developer, because nowadays making games is quite easy with Game Maker App this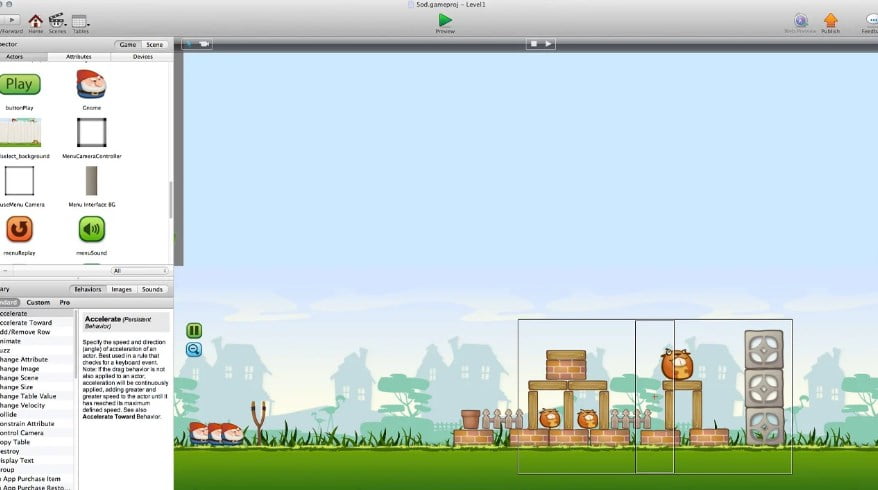 You only need software or applications that can help you create games. However, to become a famous game producer, it is not enough just to use software, but must have special skills that must be continuously trained. So you can hone your skills with game creation software.
10 Game Maker Apps for PC / Laptop
Are all Game Maker Apps complicated? Not all game creation applications are said to be complicated because there are several applications that are made for beginners. You can choose which program you want to use to create the game.
To make it easier for you to choose a Game Maker Application, this article will explain some game creation applications for PC/Laptops. Check out the direct explanation below.
1. Unity
Unity is a multi-platform game maker application for PC/Laptop. The Unity application is often called Unity3D because previously the Unity application was only intended to create 3D games. But now the Unity application has launched version 4.3 and above which can be used to create 2D-based games.
Unity application supports 2 programming languages, namely C# and Javascript. Unity also has a drag and drop feature as well as property checker options. There are quite a number of work windows owned by the Unity application, including game windows, animators, scenes, animations, and so on.
When you first download the Unity app, there will be a built-in text editor, MonoDevelop. But you can also do it for other applications you have, such as Visual Studio, Notepad++ and so on. This Unity application can also be built on various platforms such as Android, iOS, PC, Web, Play Station, Xbox and Windows Phone. This application also has a Virtual Reality feature.
2. Construct 2
Construct 2 is a game maker application or game technology for PC/Laptop. This application uses HTML 5. The Construct 2 application was developed by Scirra, which is intended only for creating 2D games.
Games made using the Construct 2 application are only intended for one platform, namely the Internet, but can also be used multiplatform using certain applications, such as building games for PC, be it Windows, Mac or Linux, you can use additional software, namely Node. -Webkit, whereas building for Android or iOS requires software such as AppMobi, CocoonJS and PhoneGap.
3. GameMaker
GameMaker is a game maker application made by YoYo Games. This app is most often used for novice game developers. Due to its easy-to-learn system, it is a favorite among beginners.
The GameMaker app uses drag and drop to create events, room layouts, sprite spots, and so on. This apk uses the GML programming language or GameMaker Language so that the games made are more interactive. However, you can still use other languages besides GML, but the results will not be as good as using this GML language.
4. Corona SDK
then Corona SDK is a game application developed by Corona Lab in 2008. Corona SDK is only for making 2D games. This application supports various platforms for both PC and Android.
Corona SDK uses a different programming language from other game maker applications, namely Lua. And you can download this app for free. Many game developers have switched to this Corona SDK.
5. RPG Maker
RPG Maker is a game maker app dedicated solely to creating RPG (Role Playing Game) games where you can play characters to complete their adventures. For gamers, RPG games are the best game genre to play.
Initially RPG Maker was only for one platform, namely PC, but with the release of the latest version, RPG Maker MV, you can build games on various platforms including iOS, Android, PC and so on. There are various programming languages that you can use such as Ruby and Javascript.
RPG Maker uses the principle of Tile Map Mapping where all the required sprite maps have been provided by the RPG Maker application itself, character sprites, enemies and others have also been provided. So you don't need to design anything anymore, you just need ideas to make games.
6. Stencyl
Stencly is a game maker application that was previously only devoted to web and flash platforms. However, after the Stencyl application released the latest version, Stencyl already supports several platforms including PC, Android and iOS.
The Stencly application is also quite easy for beginners because of the many features available. If you're not good at programming languages, don't worry because you can make games without a programming language, Stencyl uses a logical flow that is easy for everyone to understand.
Stencly can also be used to create RPG games such as the RPG Maker application because this application has a world editor that has a feature to create maps or tile maps. There is also an actor editor tool feature that has the ability to create characters, enemies and NPCs.
7. Cocos 2D
Cocos2D is an open source game maker application for PC/Laptop. There are several types of Cocos2D applications, including Cocos2D, Cocos2D-X, Cocos2D-JS, Cocos2D-XNA, and Cocos2D-Swift. Cocos2D is only capable of making 2D based games, it's clear from the name of the app.
The programming language you use for this Cocos2D application may vary depending on the language you want to use, for example Python, C#, C++ and so on. The app also supports multi-platform, so you can embed it on multiple platforms including PC, iOS, Android, Windows Phone, and so on. And this application also provides an IDE that features Live Coding, Auto Completion and One Click Publishing.
8. Salad Games
GameSalad is a game creation program that supports multiplatform. Initially, this app can only build games for certain platforms like Mac and iOS, but after the release of the latest version, this app can be built for other platforms like PC, Android, Windows Phone and so on.
This GameSalad application is highly recommended for beginners because it is quite easy to use. If you don't understand programming languages then you don't need to worry because this application only needs to set the properties and the results you will get will be very good.
9. Monogame
Monogame is a 2D-based game maker application, but along with its development, this application can be used to create 3D-based games with the addition of the RenderTarget3D feature. You can use the C# programming language in this application because the C# language is quite easy to understand.
Monogame applications also have multi-platform characters that can be built on various platforms including Windows, Mac, iOS, Android, Play Station and so on. Monogame is also in demand in the market, so many game developers are trying to use this application.
10. Twine
Twine is a fairly simple game development program that can create interactive and non-linear stories. You can choose your own adventure game. This is very easy. Just connect one story to another with the provided knots, just like making a mind map.
Once you've finished creating, you can directly publish the game to the website. It's very easy to make games with this app, but you can also check out the tutorials first if you feel the need. Games made using the Twine application include A Kiss and Cry$tal Warrior Ke$ha.
Thus, this article discusses 10 game maker applications for PC/Laptops. Hopefully this article can be useful for you. Thank you