Having future savings, you must plan from an early age. The thing is, many people are not aware of how meaningful it is to have these savings. As a result, you only rely on income money and economic difficulties in old age.
Some people may want to set aside anywhere from 10% to 20% percent of income for savings. However, so far there has been no standard or specific calculation related to it. You can use the fund allocation method according to your needs.
For example, income in keeping with a month Rp5. 000. 000. You can still save as much as Rp. 500. 000 only, because there are installments and other needs. It's better to save a little bit than nothing at all.
Therefore, you need future savings to ensure the comfort of living in the future. Here are some suggestions and types of future savings that you should have.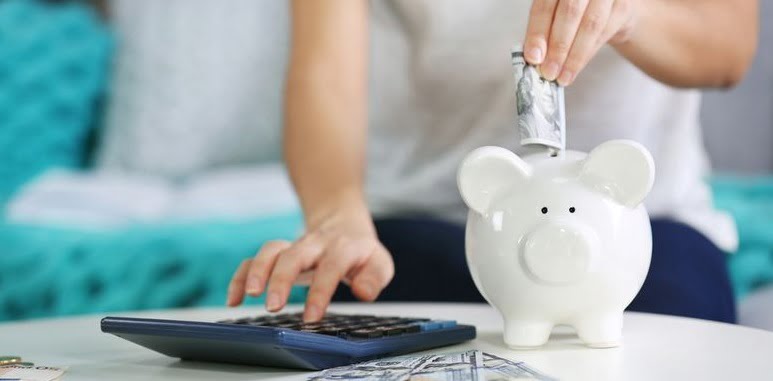 1. Set aside money for emergency fund savings
One type of savings that you must have is an emergency fund. This type of savings may not be often remembered by many people, because not many people have it. Meanwhile, emergency services are very helpful when you experience a stressful situation such as seeking treatment or being laid off immediately.
For this type of savings, you should set aside more than the amount of money you want to save. For example, in a month you can only save a minimum of 10% from your main income. On the other hand, for saving an emergency fund, you must at least set aside five% from your salary. So you always have a backup.
2. Saving for a retirement fund
One of the savings that you must have is a fund for retirement. Retirement savings can be your guarantee in old age, when age is no longer productive. You can open retirement savings early, so you don't have economic problems later.
Before opening a retirement savings account, you should have calculated the amount of funds you will need when you retire. You have to take into account the nominal money that always faces an increase each year, so that savings are always comfortable until old age.
Don't just rely on money from BPJS Employment, because a small amount of money can't guarantee you when you're old. You are also required to prepare an independent pension fund with an amount greater than BPJS Employment from your income each month.
3. Savings for installment funds
As the necessities of life increase, you sometimes need a credit card for installments. However, that doesn't mean you can use the card for meaningless shopping. The use of credit cards should be used to buy necessities that are indeed expensive, such as houses or apartments.
Savings for installment funds are needed to pay all your obligations. The problem is if the money is not separated, it can disturb your financial cycle. Moreover, the main savings that are required to be savings are actually used to pay off debts.
That's why you are recommended to have a separate installment savings account from the others, so it doesn't bother you. You can set aside a little of your income to put it in this savings account. You also have to adjust yourself to pay debts every month on a regular basis, so as not to get fines and bonus interest that continues to grow.
4. Short term savings
Not only long-term savings you need, but short-term savings you must also have. Short term savings are useful for buying some of your equipment in the near future. You can share some of the plans for this short-term savings.
For example, if you want to go back to college, it means that you can save for one year without changing and with discipline, so that these goals can be realized. After that, you can withdraw the short-term savings to pay for college after one year. So, short-term savings, should have a clear purpose, so that it is not wasted.
5. Savings for the holidays
You certainly need a vacation, right? Therefore, make it a habit to have savings for the holidays. There is nothing wrong with setting aside money little by little to pamper yourself. You should buy a plane in advance, so you can get the best and cheaper price.
Then you can use the money for a vacation to the tourist destination you want. You should book a resort online so you can get cheap prices and don't waste your savings. So that the vacation savings you save can be used optimally when you leave later.