Currently, there are many trusted OJK trading applications that we can find on the Google Play Store and AppStore. Indeed, lately there has been a lot of discussion about trading applications that offer great benefits. However, it turns out that there are also trading applications that make false promises.
There are many millennials in this charcoal who often show off their wealth. So don't be surprised if there are so many victims of fraud on behalf of trading with big profits.
But in reality, not all applications are fake. It turns out that there are still many trusted OJK trading applications that we can find. Do you want to know something? Check out the full list below:
List of Trading Sites Registered on Ojk
The first recommendation for the OJK Trusted Trading Application is Magic. This application had gone viral because it used brand ambassador South Korean actor named Han Ji-Pyeong.
Under PT Takjub Teknologi Indonesia and PT Ajaib Sekuritas Asia, Ajaib has become one of the number one trading applications in Indonesia. In this application, Sahabat Pintar can also find various products such as stocks, mutual funds and other investment instruments.
2. Agrodana Futures
Most of you have never heard of this application. In fact, this application made by Agrodana Futures is a trusted application that is official by the OJK.
One of the advantages of this application is that Agrodana Futures provides services based on technical and fundamental analysis. In addition, the appearance of the application is also very friendly. In this way, users can quickly learn about the built-in tools.
In addition to a user-friendly menu display, this application also provides an economic calendar, economic data, educational content, and so on.
3. RTI Apps
RTI Business RTI is also a trusted trading app among trusted investors. One of the advantages of this application is that it provides various important information about the capital market in Indonesia, such as: quotes, graphics, data analysis, financial data and many others.
In addition to these tools, RTI Business can also provide chart company growth over the past 5 years. Here you can see a lot of information such as balance sheet, growth, profit, income statement, cash flow, and profitability.
4. Stockbit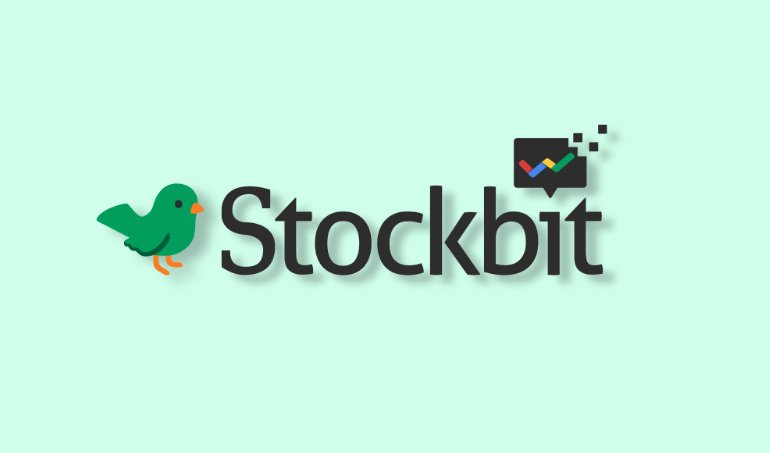 Furthermore, the Trading Site Registered with OJK includes Stockbit, a trading application under the banner of PT Sinarmas Sekuritas. The Stockbit app went viral because of its funny and unique ads, of course you've seen it too, right?
Stockbit is one of the stock applications with the type of online community stock. This means that you can discuss and ask questions with investors and traders in a very large community.
The advantage of this application is that users can make stock transactions instantly. Talking about security, Stockbit already has a fairly sophisticated security system, which uses Touch ID.
In addition, Stockbit also has very advanced features, namely virtual trading and trading simulations that are very much in line with actual data movements. So new users can get to know the world of trading first before entering the real world.
5 Reasons Why You Should Use Stockbit
After learning about trading applications registered with OJK, here are 4 reasons why you can choose Stockbit as an application for investing or trading stocks.
1. Open an online brokerage account with no hassle minimum deposit
Another reason why you should use Stockbit to invest is because the registration process is simple without having to deposit any amount.
The benefits are very simple, especially for you new investors, open a broker account at Stockbit 100% online and without physical documents.
2. Fees for buying and selling shares in the Company
Lowest Stockbit securities usually offer a fee range of 0.15-0.35%. Meanwhile, Stockbit's fees are much lower. For the purchase fee of 0.1%, then the selling fee of 0.2% includes brokerage fees, 0.043% tax fees, 11% VAT intermediary fees, up to the final PPh for sales transactions of 0.1%.
3. Become a full-featured stock community
In addition to providing the lowest compensation price, the application Stockbit have a stock investment community in Indonesia to discuss with each other, exchange ideas, news, financial information, and you can even analyze and gain insights to find other investors.
This community activity resides in a feature called Stream which can be found in the Stockbit app.
4. Prepare
Free Learning Media It's no longer an excuse if you're still a beginner because Stockbit has provided free information on Learning Stocks Online that is easy to understand through various media: articles, e-books, videos, streaming, and virtual trading.
5. Complete Features for Investors and Traders
Several advanced and complete features are available for investors and traders.
Finance: Contains a summary of financial data reports
Key Statistics : Complete financial ratios available
issuer visually Chartbit : Professional charting feature for technical and fundamental analysis
Sift : Find stocks based on certain criteria
Comparison : Compare issuers by issuer, sector and average
: Order IPO Shares Online Without Changing Applications
5. Bareksa
Smart Buddy can participate in this application without uploading personal documents.
After you successfully join, you will see more than 150 Islamic and conventional mutual funds. In addition, this application also provides 50 investment managers that make it easy for users to invest.
The mutual fund buying process is quite simple. Smart Buddy can deposit money via digital wallet or via bank transfer.
6. Seeds
The Seed app is perfect for Smart Friends who are just getting into the world of investing. The app has a very simple interface so you can understand every tool available.
In addition, Bibit also has a robot feature that will provide ideal investment recommendations based on the characteristics of its users. But before using this feature, you need to answer common questions such as profile, age, income, risk, and investment objectives.
The process of depositing or buying mutual funds is also very simple. The Bibit app supports various digital wallets such as Gopay. You can also make mutual fund transactions with any bank transfer.
Another advantage of the Bibit app is that they offer a wide variety of mutual funds, bonds, and stocks. This allows users to freely choose which investment instrument they want.
7. Mifx Mobile
Trading Sites Registered at Ojk next is Mifx Mobile. This application has many advantages such as not requiring external applications such as MT4.
MIFX Mobile is also supported with advanced features that provide easy access to users such as: one click and price alert.
8. Mirae Asset Sekuritas Indonesia
Looking for a trading app with real data? Mirae Asset Sekuritas Indonesia is the answer.
Mirae Asset Sekuritas Indonesia also provides margin data for those of you who don't have money when you want to trade. In addition, this application registered with the OJK also has very affordable buying and selling transaction fees.
9. Independent Securities
You can rely on MOST or Mandiri Sekuritas application trading services. This application has many advanced features such as stock search, order book, order form, and many others.
Mandiri Sekuritas offers many advantages such as ease of use of the application, complete functions, a variety of products (bonds, SBN and mutual funds), among others, customer service and a very sophisticated security system.
10. Indo Premier Securities
OJK's last trusted trading application is Indo Premier Sekuritas, which focuses on issue lending, securities trading and investment management.
Registering a new account in this App is very easy and does not burden the customer. In addition, this application also does not have a minimum amount that must be deposited by the user.
Another advantage is that after you buy an investment product, you can still invest in other products, such as investment funds and stocks.